What People Are Saying About DogWatch of the Twin Cities
Paula – Orono, MN
I highly recommend Guy and Afton!!!!
Wow! Quick, responsive and friendly. We live on a busy road and our dogs use to bolt out the back door and take off running. After 3 days of training (thanks Afton!) they know their boundaries and are loving life outside. We get to enjoy our dogs outside now! 
We want to hear from you! Write us a review on Google+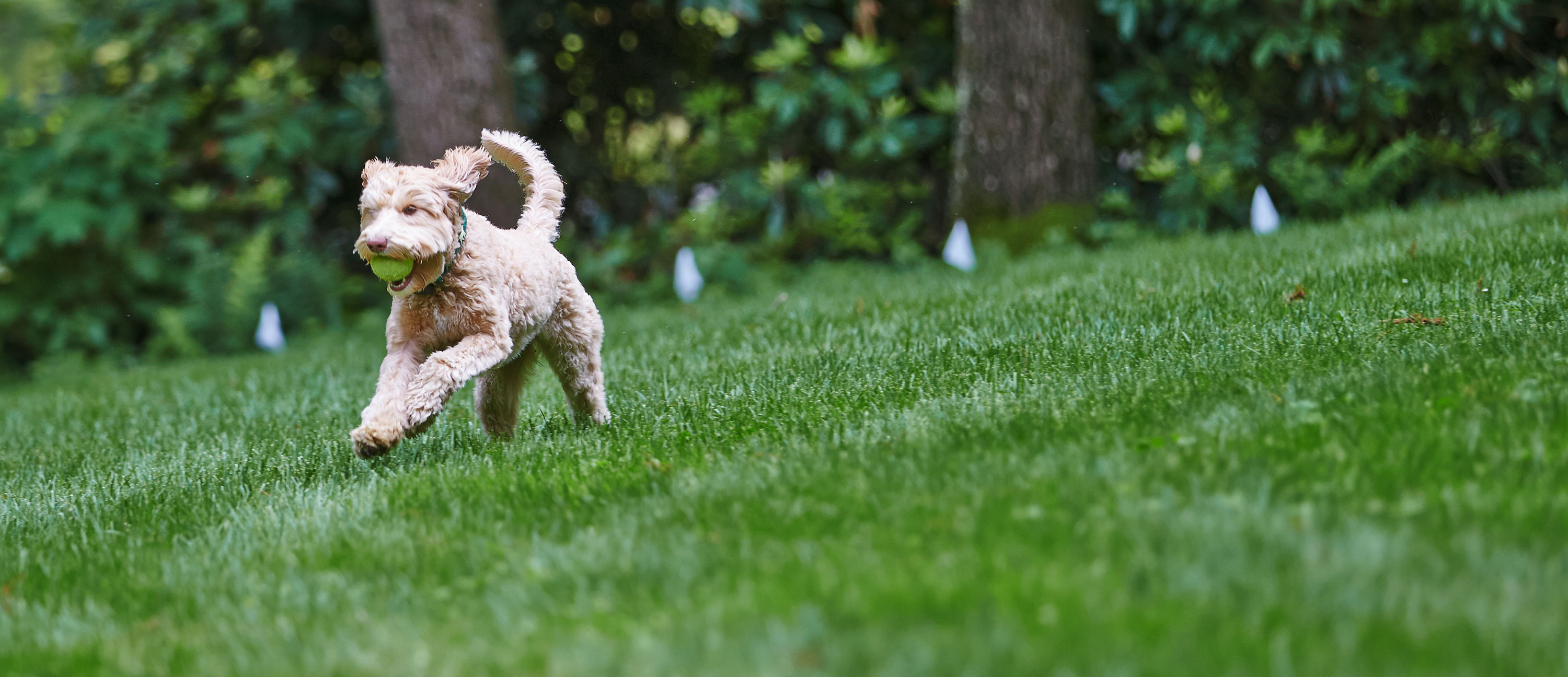 Taylor – St. Bonifacius, MN
I love that this company is so dedicated to making sure you not only have a great underground system but also that your dog has great training to use with the new fence system!
Sara – Eagan, MN
Guy was great. He knows his business, and knows this works just as well as the more expensive options. Encouraged us to call him, but we didn't need to. Even when we had a couple of "escapes," we knew what to do because of his thorough training of us. Our dog has been perfectly trained for more than three weeks now.
Paula – Orono, MN
Wow! Quick, responsive and friendly. We live on a busy road and our dogs use to bolt out the back door and take off running. After 3 days of training (thanks Afton!) they know their boundaries and are loving life outside. We get to enjoy our dogs outside now! I highly recommend Guy and Afton!!!!
Matthew – Chaska, MN
Guy and Afton were amazing! Their availability produced immediate results in my dogs. The experience started off great when Guy arrived to install the fence. He walked us through each aspect and explained the importance of the training, the attention to detail, and how we as the customer can save money in the long run. Following the installation, Afton came and trained our dogs. The sessions that she had with them fit around our schedule and were produced to ensure timely results. Highly effective and I would highly recommend to anyone who is looking for a great and cost effective invisible fence. Thank you DogWatch!
Debi – Mendota Heights, MN
Guy and his darling pup Tripp came out to install my fence the day very quickly after my first inquiry call. My property was more challenging than he anticipated but he stood by his phone estimate. He did a great job "training me" and my problem dog (I call her Houdini) is staying inside the fence!! Thanks for the excellent service.
Judy – Chanhassen, MN
Guy installed our fence 13 years ago and he has been incredible all these years. Every time I needed anything he has taken care of it immediately. The street sweepers just came by and pulled up our wire by the driveway and broke the loop. He was there taking care of it within a couple of hours. Absolutely excellent customer service!
Carl – Maple Plain, MN
Guy was great, showed up the next day on time, repaired the existing fence and installed a new transmitter and grounding device. He was great. We will use him from now on.
Kathryn – Bloomington, MN
Guy was fabulous to deal with - so fast in his response to our request - he walked our entire yard with us twice and answered all of our questions and concerns. He installed the fence the next week working around our time restrictions and then came back that night to train us on the fence. We found that the more expensive service for training the dogs was not necessary, we were taught everything that was necessary. The entire experience was great and we would recommend Guy and DogWatch without any hesitation.
Catherine – Maplewood, MN
Guy Treanor is amazing. I still can't believe how easy and seamless this transaction was. I called him on Sunday, and the fence was installed on Monday by noon. It was not necessary for him to come out and do an estimate in advance. He took the information over the phone, came out, did the work and called me upon completion. At this point, I met Guy at the house, where he provided me with training information. I opted to train the dog myself to save money. Guy is very efficient and considerate of the customer's time and schedule. He emailed training information in advance to give me a chance to review it. He is also very hands-on and personable and encourages follow-up phone contact to insure that the training is going the way it should, etc. The dog is already starting to figure out which side of the yard is good and which side is bad. This system is the best ever. I am already planning to install another system at a second property for cat containment. This beats a traditional fence any day!
Kendra – Chaska, MN
We compared various styles of "invisible" dog fences, and felt that DogWatch was the best quality and the one that made the most sense long-term. 16 years later, we're still extremely happy with it. Guy got the installation done very quickly and with a minimum of noise and mess. He also spent time in-person, on the phone, and via email to make sure the training was going well. Over the years, the fence has broken several times, and we've had dead batteries and one collar that died, and Guy has helped us consistently with repairs and replacements.
One of the best things about Guy is that he responds very quickly, even for minor questions/concerns, and often will help over the phone or via email so that he doesn't need to charge you for a visit.
Benjamin – Rockford, MN
Guy and Afton were very informative, personal and professional. They cared about my dog and her safety as well as meeting the needs of our family to contain her in the largest space possible. They went above and beyond to earn our business and the cost was competitive. Ultimately prefer a Dad and Daughter business to a commercial business that only sees the dollar signs so the decision was easy to go with Dog Watch. So far so good with training and keeping Coco contained, she loves our yard
Breanne – Marine on St. Croix, MN
Guy and Afton were absolutely fabulous to work with! Afton was very informative about the services and timely in her responses, both phone and email. Guy provided a great service. He was on time to the installation appointment and spent time with us after training our dog on the new fence. Would recommend them to close family and friends.
Susan – Lakeville, MN
Guy has always helped us make choices with no pressure. Even with multiple visits he is quick to respond, we appreciate Doing business with him!
Karyn – Oak Grove, MN
Guy and Afton were wonderful Quick to respond and return calls. Answered questions and worked for my business. I would refer the to anyone who needs a fence service for their home.
Tell Us Your DogWatch Story!
We'd love to hear from you, too! Please consider filling out our customer feedback survey to tell us about your experience with DogWatch.