December 10, 2017
DogWatch Dog Story: Nala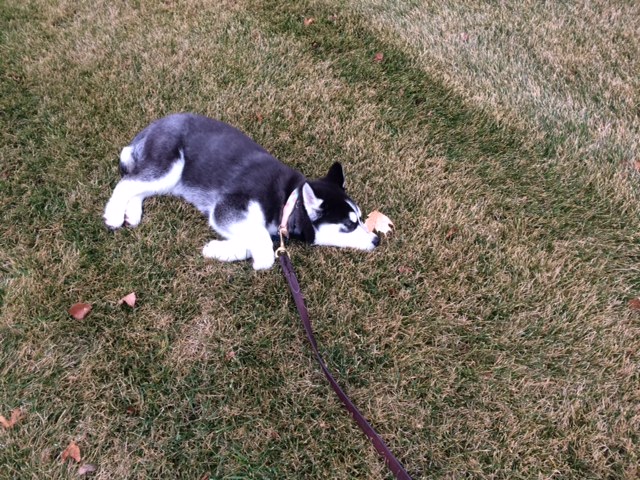 DogWatch customer Robin in Chanhassen, Minnesota has had her hidden fence for years. She has always had labs, and currently has two adorable, chunky yellow labs named Louie and Sidney. Recently, her daughter and husband convinced her to add a husky puppy to the family. She was a little hesitant knowing that huskies' personalities are so different from labs.
Robin gave in and the family got Nala, the beautiful husky puppy with one brown eye and one blue eye. And she's definitely not a lab! Nala is sassy, dramatic, independent and loves the winter. She always wants to be outside, and even takes naps in the snowy yard.
Robin and the three pups live on a busy corner, so they really need the dog fence to work. The labs are old pros and know exactly where to go and where not to go. But Nala had to learn the ropes, too. She got her own collar and set off on the training adventure this December. She quickly learned to watch out for the flags, but really looked forward to break times in the snow that accumulated during her training period.
After a week or so, Nala knew her boundaries and stayed in the yard, even when the neighbor dogs were outside and people strolled by on warm morning walks. We love our newest DogWatch dog!