Batteries for DogWatch Receiver Collars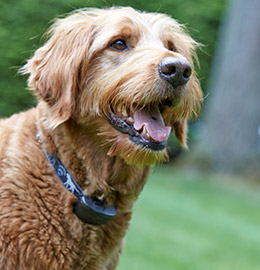 One of the best things about a DogWatch hidden fence is our batteries. Once the dog fence is installed, the main area of cost and maintenance is the batteries for your dog's receiver collar. Our receiver batteries last a long time and they are inexpensive and easy to find when you need a new one.
We are not in the battery business, so we use standard batteries. You can order them from our online store, or you can get them from other retailers including battery specialty stores, hardware stores, or elsewhere online.
Long-lasting standard receiver batteries mean you'll save money over the lifetime of your pet.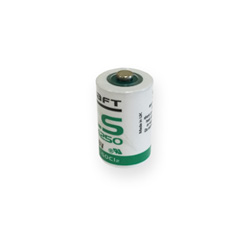 The 3.6 volt battery works for  our larger size receiver collars. You can order them from this website for $15.50 each. On our current larger receiver, the R9, the battery typically lasts about 2 years.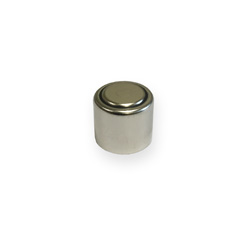 The 3.0 volt battery works for our smaller receiver collars, including the R7M. You can order a 2-pack from this website for $21. The battery typically lasts about 6-9 months.